After Disneyland, we conformed to tradition and spent the following day relaxing and playing on Laguna Beach. Baby R, however, did not spend the entire day sleeping the way that baby L had done 3 years ago. He was far too interested in eating sand, digging with a shovel and chasing seagulls.
At this point, I discovered that I'd become completely acclimated to Washington weather. California felt HOT, and Arizona was only going to feel hotter. We enjoyed the water and salty breeze while we could.
Isn't Little Miss C growing up to be gorgeous? I love her freckles and surfer hair.
In typical fashion, E spent most of his time making sand structures. He also took a little nap on a beach towel-- we
really
wore him out at Disneyland! L made sandcastles as well, but kept his creations a few feet down the beach from E's. They can play NEAR each other, just not WITH each other. I can't wait for them to outgrow this and become friends.
Little Miss C, ever the social butterfly, made a few friends. They captured hermit crabs, made skirts out of kelp, and buried each other in the sand.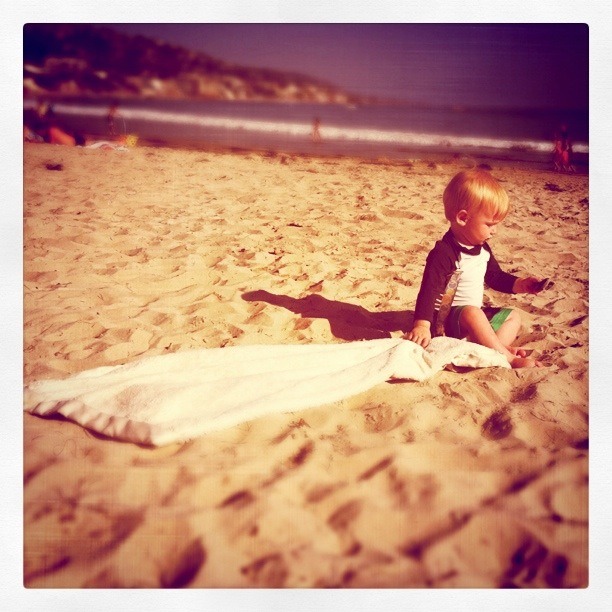 And me? I spent my day on the beach the way I always do-- lounging, dozing, and snapping photos of the little ones. :)