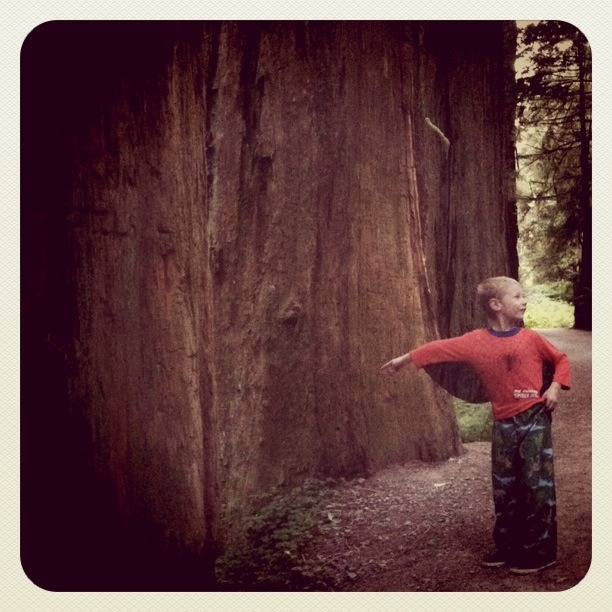 Outside of Crescent City, we went camping in the Redwood National Forest. Just before dark, we went on a quick ride thru the giant trees.
Pictures really do no justice to the scale. It was like living in a scifi movie. When E found out that portions of Jurassic Park had been filmed there, he insisted on acting like a hunting Velociraptor.
Our little campsite was surrounded by massive tree stumps, verdant moss and lush ferns. We couldn't see anyone else around us and felt like we were in the middle of a remote island wilderness.
L discovered a huge spotted slug while we were cooking dinner over the fire. He kept expecting to find a few Ewoks in the bushes as well.
Baby R was content to play with sticks and logs. Anything was heaven compared to being strapped in a carseat!
This was our third night sleeping on the ground. The children didn't seem to mind, but J and I were positively bruised. I guess we're getting too old to skip the padding...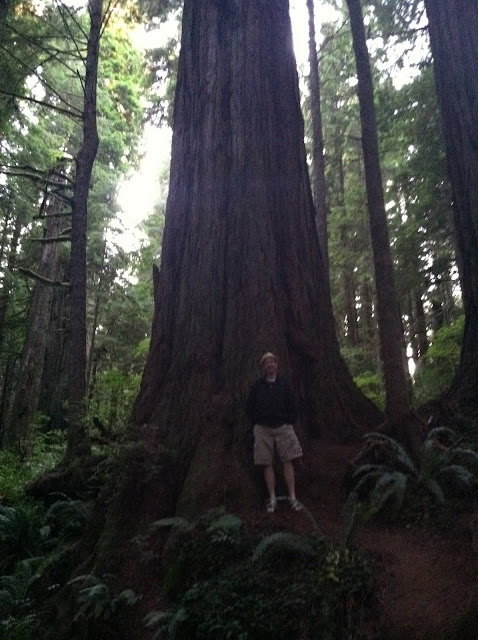 It was over far too quickly. We only stay in each spot for a single night, trying to cram as much sight-seeing and memory-making into our trip home as possible. This area was certainly a favorite.