While the rest of the country is seeing signs of approaching winter, we're finally feeling the shift to Autumn. The cotton fields are ready to harvest...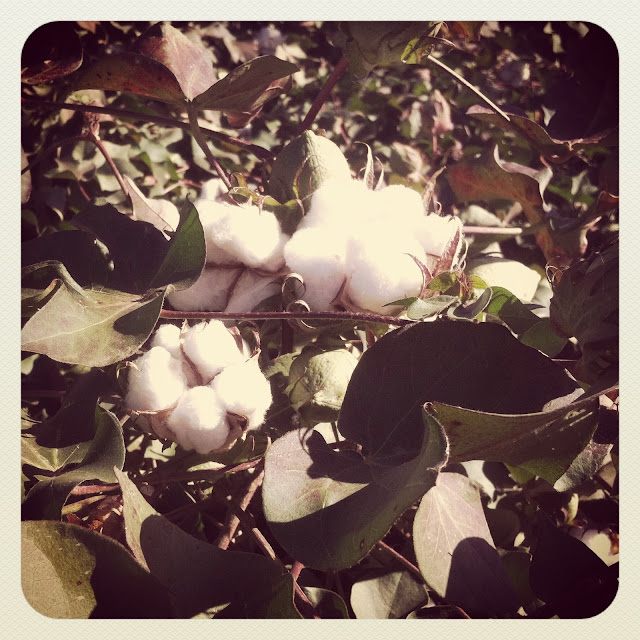 The bursting seeds of fluffy whiteness make me happy.
Mornings are chill enough for me to eat steel cut oats for breakfast...
...and for the children to wear jackets when they play outside.
I won't lie: it's pretty wonderful.
PS Look where I found L sleeping the other night:
I'm just glad the toilet was clean!!